A total of 243 items from Peterhof State Museum-Reserve relating to the historic Romanov dynasty are on display in southwest China's Sichuan Province since June 11 for the first time in China. This exhibition entitled "Treasures of the Romanov Dynasty. The Peterhof Summer Imperial Residence" will unveil the treasures of the Imperial family of Russia – from beautifully crafted everyday objects to the protraits and the artworks of their splendid collection and tell the story of the Tsars of Russia – their personalities, interests and hobbies.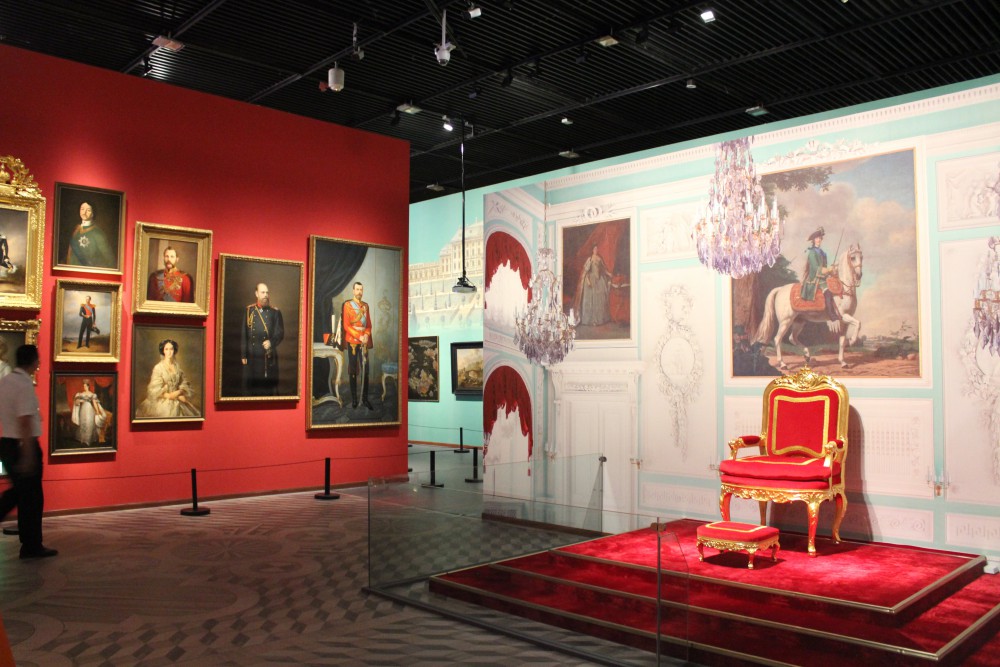 The exhibition consists of three parts, Peter the Great and the Peterhof, The House of Romanov, and Palace Architecture and Royal Life. The items on display include oil paintings, china ware, sculptures, clothes and furniture.
Many elegant treasures make up the exhibition including Empress Catherine II's throne dating back to the 1760s, which features velvet, lace and gilding. The throne also features imperial regalia: the Russian crown with the orb and cross bear a cartouche featuring Catherine's monogram composed of the interlaced letters "I" ("Imperatritsa"), "E" ("Ekaterina") and the number "II".
The exhibition also features a number of original oil paintings of figures from the House of Romanov including Alexander II, Empress Maria Alexandrovna and Nicholas II.
The exhibition serves a window to help people see in retrospect the history of Sino-Russian relationship and understand the Russian history and culture. The exhibition is among those the Chengdu Museum has held with countries along the Belt and Road to strengthen cultural exchange, according to local authorities in Chengdu.
The display is free to the public and is open until August 27.
TAKE A VR-TOUR THROUGH THE HALLS OF THE EXHIBITION AT THE OFFICIAL SITE OF CHENGDU MUSEUM