Today, February 17th, all parks are closed due to storm warning.
Peterhof Summer Residents
New historical and cultural project at the Farm Palace of Alexandria
From 10.08.2016 to 31.12.2017
Alexandria
On August 10, 2016 the 32th permanent exposition of the Peterhof State Museum Reserve was opened in the Farmer Palace of Alexandria Ensemble. New cultural and historical project "Peterhof Summer Residents" takes space of 15 halls and gives an opportunity for the guests to immerse themselves in the atmosphere of summer holidays on the southern shore of the Gulf of Finland of XIX- XX centuries. More than 300 museum items show the exceptional character of dacha culture in this area.
The museum of the Farm palace, that represents furnishing of living rooms of Alexander II and his family, was opened on the first floor of the Palace in 2010. Interiors of the second floor, chronologically connected with the period of dacha life prosperity of Peterhof, became venue for the new museum.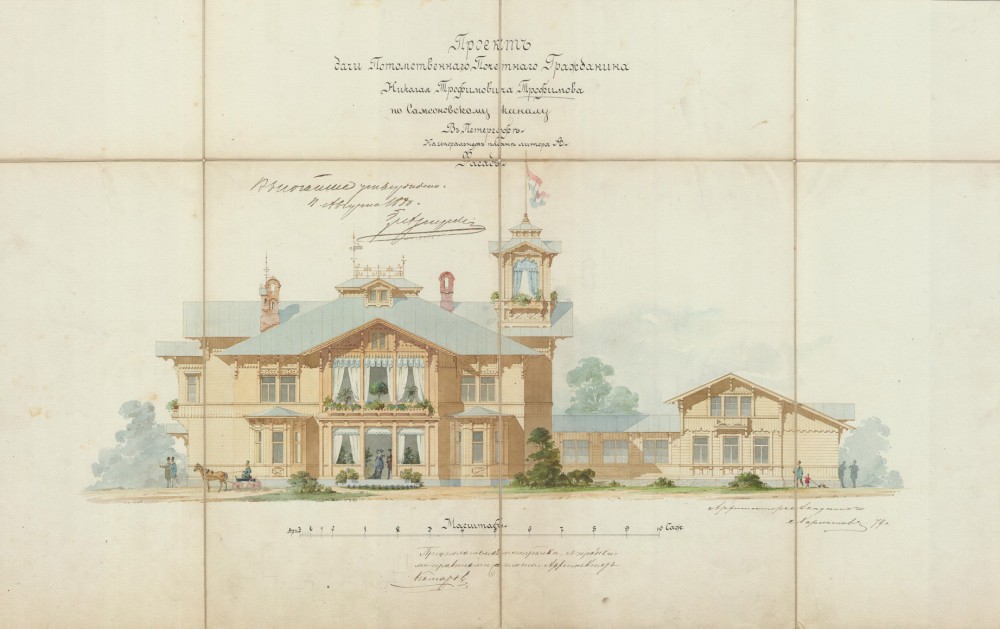 Having rich experience in innovation projects, Peterhof Museum-Reserve has undertook reconstruction of dacha atmosphere at the turn of the century using modern technologies.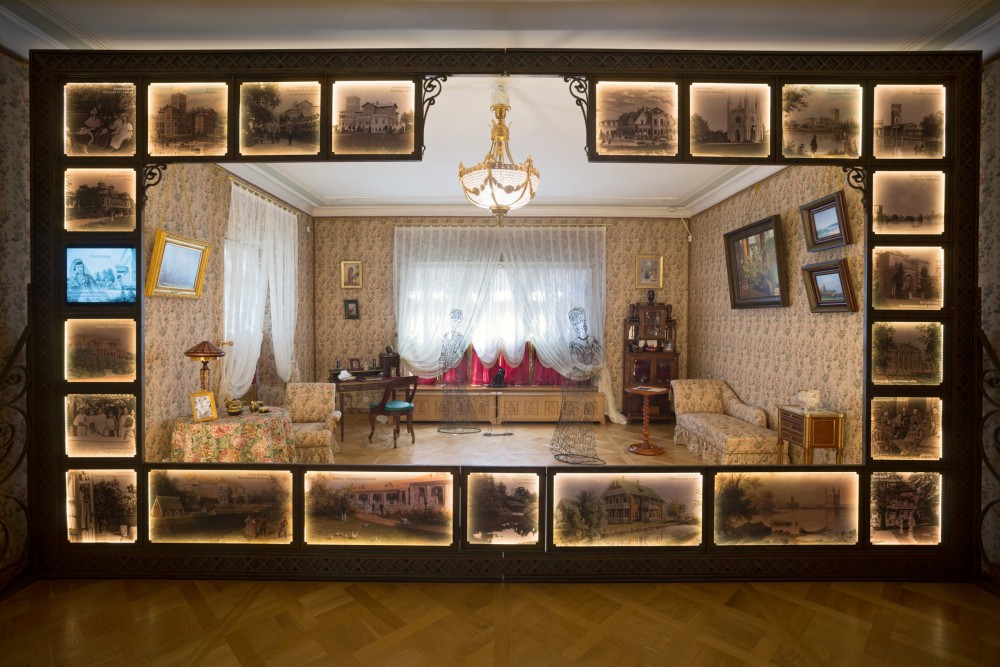 In the second half of XIX century notion "dacha" turned into commonly used for definition of a summer country house for citizens and their families, and exceptional dacha world began to shape around Emperor's residence in Peterhof. Several Romanov generations spent their summer in the Alexandria Ensemble of Peterhof, where they got some kind of freedom from court conventions, that restrained their way of living.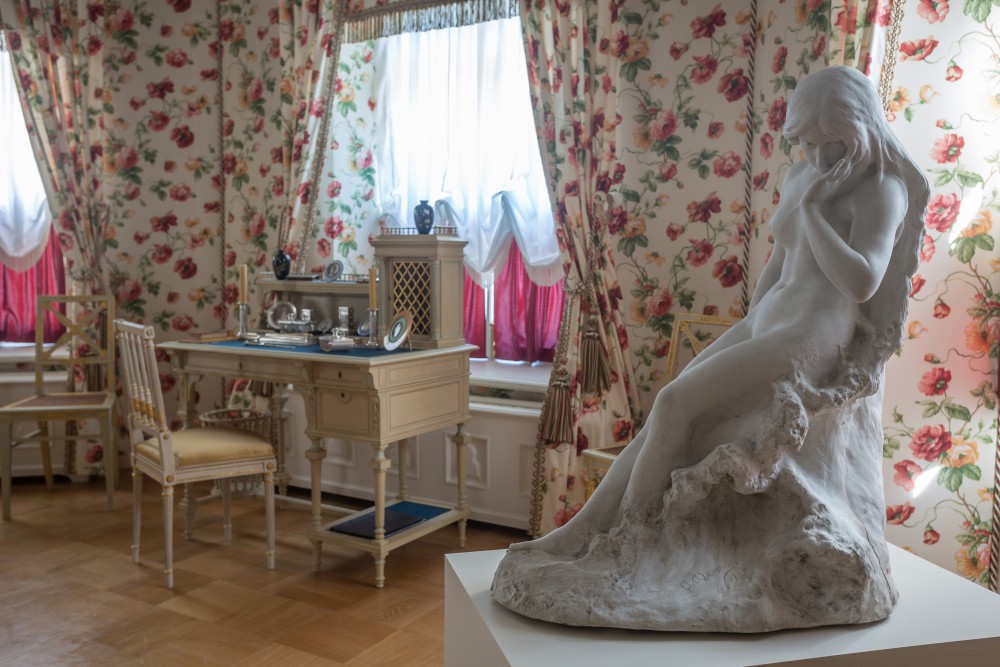 On Alexandria's "Private Dacha" (private summer residence) everyone had an opportunity to do favorite activity: fishing, hunting, mushroom and berry picking, walking and horse riding, bicycling and outdoor games. Following tzar's family, high society came to Peterhof, among them - Emperor's entourage, aristocrats, officials, generals and officers, wealthy citizens. Among the famous dacha dwellers (summer residents) were such families as Benois, M.G. Vrubel, M.F. Kshesinskaya, D.I. Mendeleev, N.A. Nekrasov, A.G. Rubinstein, F.G. San-Galli, S.M. Tretyakov, I.S. Turgenev, P.I. Tchaikovsky, and many oters.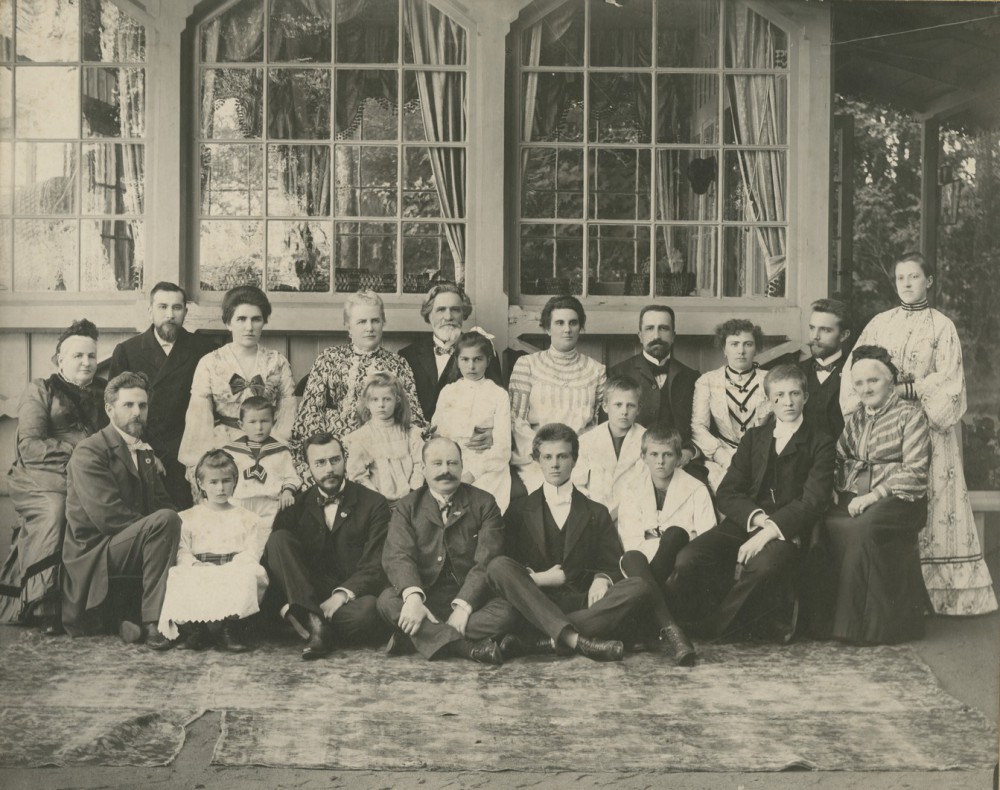 New exhibition project tells about residents of summer Peterhof, and what was the dacha life in a town of Peterhof for court office. Usual social routine was maintained here: summer Peterhof residents got invitations for official events at the court, attended festive dinners and receptions. Besides social entertainments there were also simple dacha pleasures: swimming in the Gulf of Finland, bicycling in the park, picnics, visiting each other. And of course, summer on the dacha was inevitably connected with making outdors jam and flavourful fruit liquors: this way taste of dacha was preserved for the long Saint-Petersburg winter.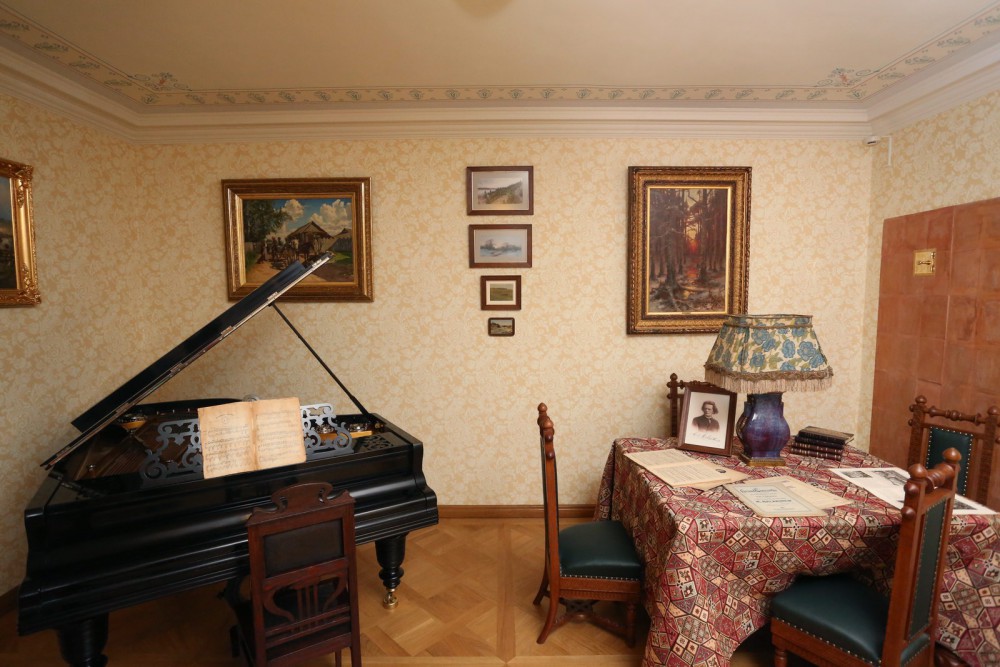 Exposition unfolds accordingly to the routine of dacha life: from bustle of the capital and hustle on the railway station to the evening silence and tranquility of country holidays at the seaside. Guest of "Peterhof Summer Residents" project will go up on the veranda of typical dacha house, find themselves in the artist's workshop, visit aristocrat's cabinet and lady's boudoir, children's room, learn about entertainments and pleasures of Peterhof summer, its flavors, tastes and sounds, feel sadness from autumn parting with Peterhof.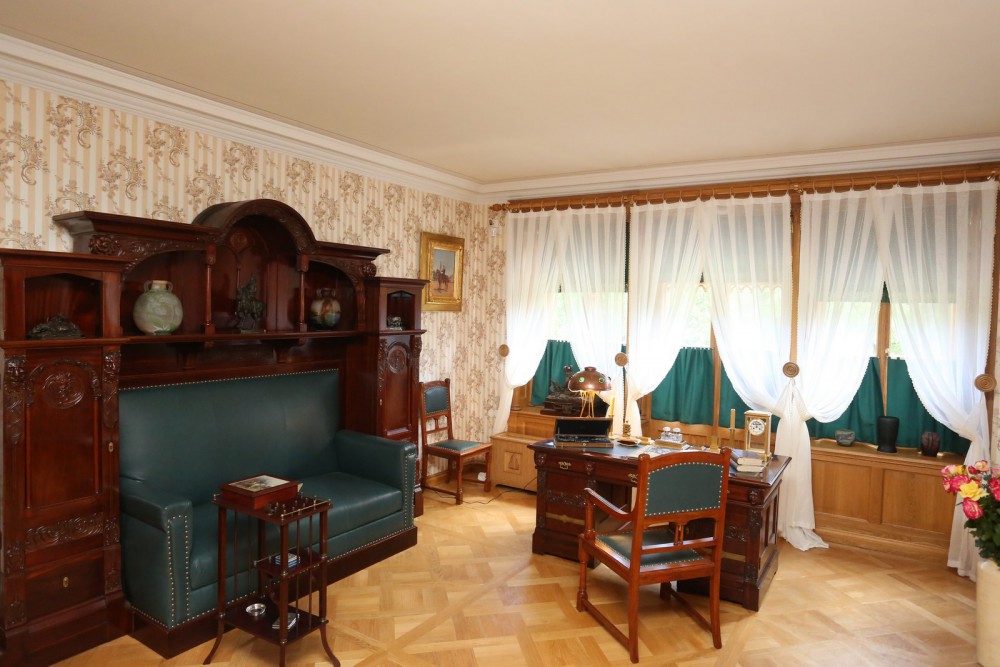 Besides museum halls guests will visit some kind of cinema, where prominent citizens of St. Petersburg tell about peculiarities of summer dacha culture, among them B.V. Averin, S.I. Bogdanov, N.V. Burov, D.A. Granin, Y. O. Gordin, T.V. Chernigovskaya, M.L. Shreter. Project "Peterhof Summer Residents" is aimed at family audience and everyone, who is interested in Saint-Petersburg life at the turn of the century.
---
Entry tickets fee: adults – 250 rubles, students -150 rubles
For citizens of Russian Federation and Republic of Belarus: adults – 150 rubles, students -100 rubles
Get aquainted with the list of benefits for entry tickets here.